The Detroit River Canadian Cleanup will host its 5th Annual Detroit River Evening at the Great Lakes Institute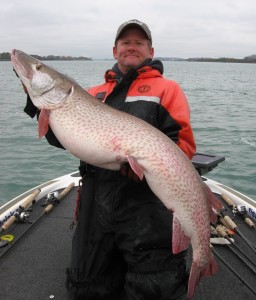 for Environmental Research (GLIER), on Tuesday, June 16 from 6:30-8:30 p.m.
The evening will begin with updates on the progress of the Remedial Action Plan and release of the annual report. Following this, guest speaker, Jon Bondy, will give a presentation about his career and life on the river. Jon is a local fishing guide who has been fishing the Detroit River since childhood. He has spent over 20 years guiding the Detroit River and has been featured in many newspaper and magazine articles, as well as on local and national TV.
Everyone is welcome to attend!! The event is free and light refreshments will be served so registration is requested HERE or contact sanders@detroitriver.ca by June15.