ADVOCATE!
The Detroit River Can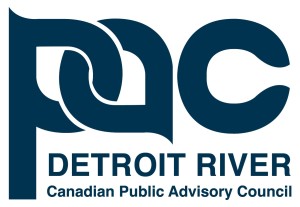 adian Public Advisory Council (PAC) is comprised of individuals with an interest in the health of the Detroit River. The PAC provides a route through which the public can provide input on the cleanup of the Detroit River. The PAC meets 3-4 times per year.
EDUCATE!
The role of the Education and Public Involvement (EPI) Work Group is to work closely with the PAC to assess the public's perception of the Detroit River and inform the public about the ongoing cleanup effort. Annual education projects include Peche Island Day, free film screenings and other events, lesson plan development, and brochure and other educational literature development. The EPI meets 3-4 times per year.
For more information about the DRCC PAC or EPI, please contact the RAP Coordinator.
IMPLEMENT!
In partnership with the Essex Region Conservation Authority, the DRCC supports community tree plantings, garbage clean ups and other outreach initiatives in the Detroit River watershed. Click here to see previous outreach projects hosted by the DRCC.
Want to volunteer? Visit our VOLUNTEER page to see upcoming opportunities!
---