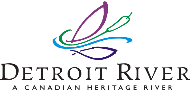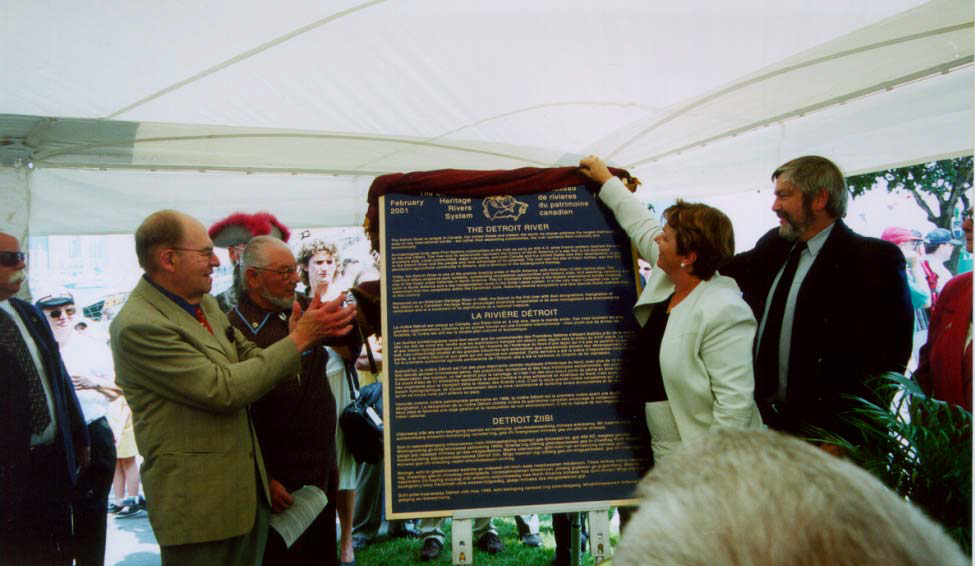 The Detroit River is unique in Canada, the United States, and indeed, the world. On July 19th, 2001, it became the first and only river to receive both Canadian and American Heritage River designations. As the busiest international waterway in North America, the Detroit River, in fact, is more a road than a boundary.
In 1997, the Essex Region Conservation Authority (ERCA) initiated the process to have the Detroit River designated as a Canadian Heritage River. During this time, the American Heritage River Initiative asked for ERCA's assistance in their parallel initiative. A stimulating and educational partnership began that was instrumental in achieving both designations … a partnership which remains strong and mutually beneficial to this day.
Over the next four years, a committee met regularly and worked diligently, furthering the effort to have the Detroit River receive its designation. After the preparation and submission of a background report, a nomination document, the Detroit River was nominated into the CHRS based on its human heritage and recreational values. A Management Strategy to conserve, interpret, enhance and appreciate values of the Detroit River and its watersheds was completed, and the River made history upon receiving its Canadian Heritage River Designation in 2001.
Download a copy of the 10 Year Monitoring Report (2001 – 2011) here.
To explore the Canadian Heritage Rivers System Story Map click here.