Save trees in your community by becoming a forest health volunteer!
You're Invited to attend the Forest Health Volunteer Training Session to learn to detect insect and disease problems in trees.
When: Wednesday July 26th 2017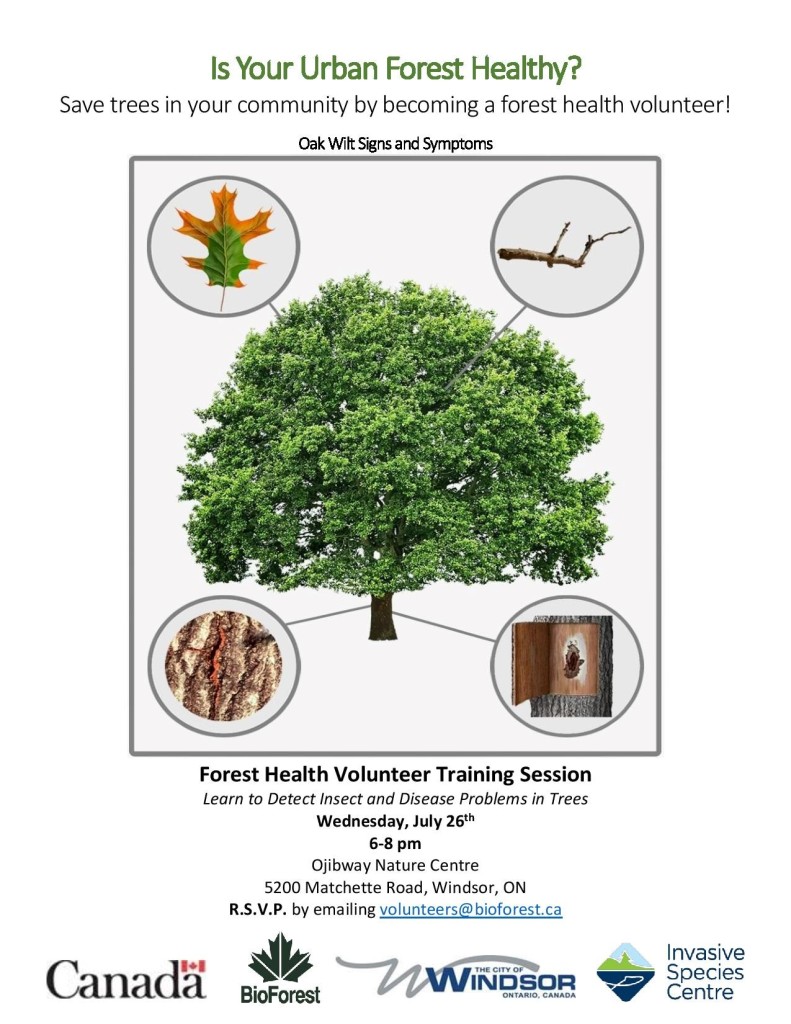 Time: 6pm to 8pm
Where: Ojibway Nature Centre, 5200 Matchette Road, Windsor, ON
RSVP by e-mailing volunteers@bioforest.ca
Download the poster here.